29th September 2017
Basnagoda Rahula's doctoral disseration – pdf and rtf
I've discussed Basnagoda Rahula's doctoral dissertation a few years ago on this blog. I accidentally chanced upon its PDF version (which is available here) while cleaning up my computer.
I decided to spend 5 minutes to OCR to RTF, so this excellent document can be more readily read/ accessed. Download: PDF | RTF
I notice that Basnagoda Rahula is now an English professor at Lone Star College in Houston.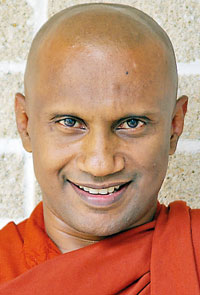 He is also President of the Houston Vihara.
He has written a well-received book: The Buddha's Teachings on Prosperity